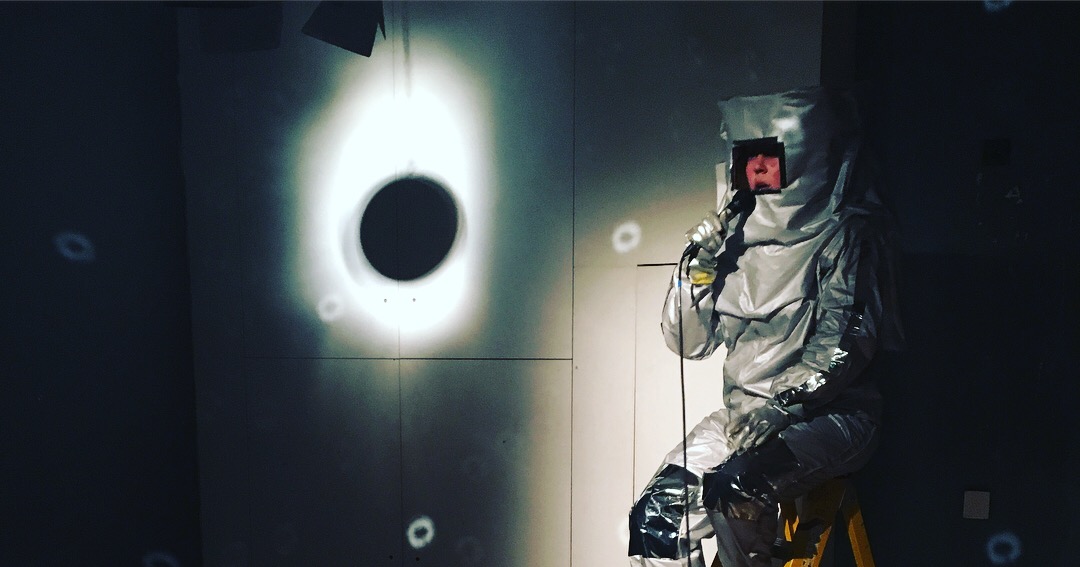 Supported by Battersea Arts Centre, London
Photography: Zac Scott
IN SPACE
is a solo performance in development, first presented at Battersea Arts Centre as part of a residency in May 2018.
This project began as an investigation of space, time and creation during a 10 day residency. This soon became an exploration of space itself; the space the performer was working in and outer space. The performer spent 20 hours making a space costume from scratch, married together ideas of being in the studio space and an astronaut being in outer space, engaged the audience in line dancing, had a Milky Way and held the Earth in her hand.
Why did you go there?
What are you looking for?
What do you do in space?
Do you miss your family?
Will you leave a mark?
In Space is a performance in development about where we place ourselves, where we belong and what we leave behind.